Some events!
Ways With Words – The Secret Lives of the Elements
3.15pm Friday 15th July 2022 – Barn, Dartington Hall
The elements in the periodic table, like us, are an extended family – some old, some new, some shy, some exuberant or unreliable. Dr Kathryn Harkup reveals the quirks and oddities behind these neat rows of elements, revealing a family tree with black sheep, wayward cousins and odd uncles. Kathryn shares remarkable tales of discovery, inspiration and revolution.
Tickets available here
Some news!
The Secret Lives of the Elements
Published 7th October 2021!
You can order a copy here
The perfect book to escape our human-sized existence and take a tour of the atomic world instead. Witty, well-researched and packed full of skilled storytelling, this book is one secret I won't be keeping to myself.

Helen Arney
Vampirology; The Science of Horror's Most Famous Fiend
Out now!
You can get a copy from here or here.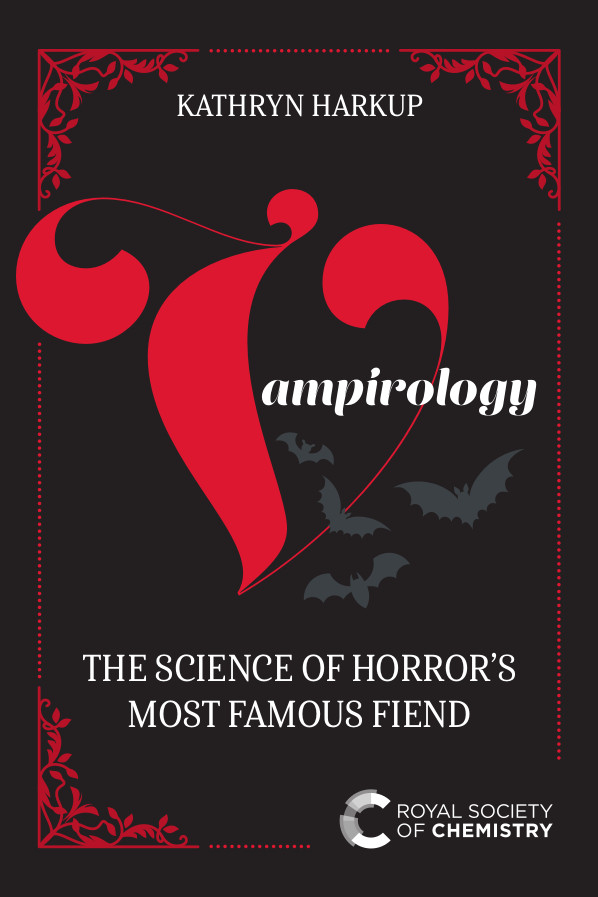 Our fascination with the vampire myth has scarcely diminished since Bram Stoker's publication of the classic Dracula tale in 1897, but how much of that lore is based on fact and can science explain the origins of horror's most famous fiend? Vampirology charts the murky waters of the vampire myth – from stories found in many cultures across the globe to our sympathetic pop-culture renditions today – to investigate how a scientific interpretation may shed light on the fears and the phenomenon of the vampire myth.