Events!
7pm Thursday 10th February 2022 – online
Shakespeare found dozens of different ways to kill off his characters. From serene deaths by snakebite, lack of sleep killing Lady Macbeth and murdering someone by pouring poison in their ear.
Join Kathryn Harkup as she explores how realistic these deaths are, what actual events may have inspired Shakespeare and what the accepted scientific knowledge of the time was.
In this talk, Kathryn discusses how Plague, pestilence and public executions were a common occurrence, and the chances of seeing a dead or dying body on the way home from the theatre was high. It was also a time of important scientific advance.
Book your place here
Cocktails – Shaken Not Stirred
6pm Saturday 26th February 2022
Dr Kathryn Harkup's new book, Licence to Kill, will look at the science behind the silly and not so silly ways to die in the world of 007. Can you kill someone by covering them in gold paint? How worried should Bond be about the laser between his legs? Can you be sucked out of a plane like Goldfinger? Lift the lid on the science behind the world's favourite secret agent and sample his favourite cocktails along the way.
Some news!
The Secret Lives of the Elements
Published 7th October 2021!
You can order a copy here
The perfect book to escape our human-sized existence and take a tour of the atomic world instead. Witty, well-researched and packed full of skilled storytelling, this book is one secret I won't be keeping to myself.

Helen Arney
Vampirology; The Science of Horror's Most Famous Fiend
Out now!
You can get a copy from here or here.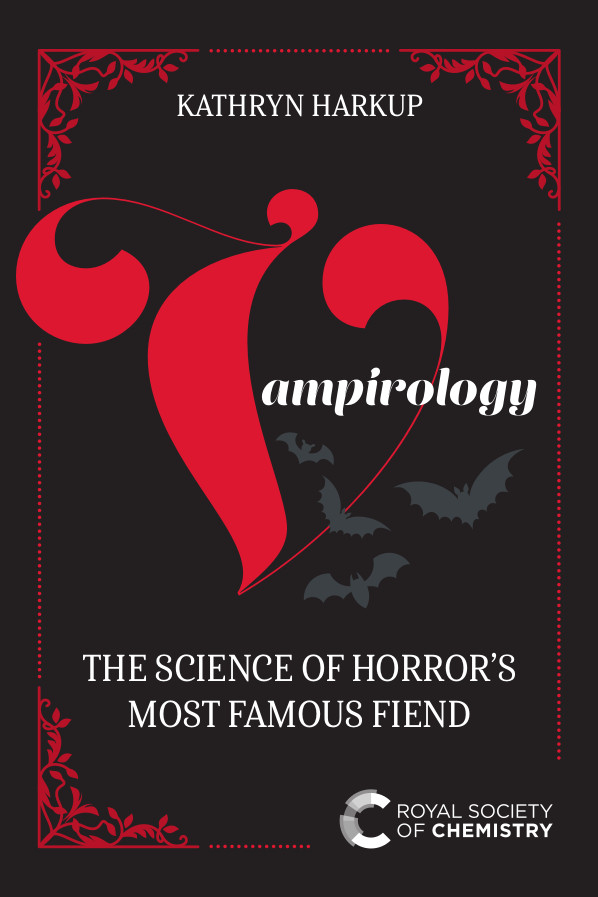 Our fascination with the vampire myth has scarcely diminished since Bram Stoker's publication of the classic Dracula tale in 1897, but how much of that lore is based on fact and can science explain the origins of horror's most famous fiend? Vampirology charts the murky waters of the vampire myth – from stories found in many cultures across the globe to our sympathetic pop-culture renditions today – to investigate how a scientific interpretation may shed light on the fears and the phenomenon of the vampire myth.