Some events!
Royal Institution – Superspy Science: The World of James Bond
7pm Thursday 1st September 2022 – Royal Institution
Science and technology have always been central to the plots that make up the exciting world of James Bond, from the first book published in 1953 to the present day.
Join Kathryn Harkup as she explores the practicalities of building a volcano-based lair, whether being covered in gold paint really would kill you, and how to choose between bacteria, bombs, or poison if you want to take over the world.
In this talk, Kathryn discusses plots, gadgets and the ludicrous ways that threatened Bond's life.
Tickets available here
3pm Wednesday 14th September 2022 – The Library, Devon & Exeter Institution
Kathryn is a chemist and author. She completed a doctorate on her favourite chemicals, phosphines. Her first book was the international best-seller A is for Arsenic: The Poisons of Agatha Christie which was shortlisted for a Mystery Readers International Macavity Award and a BMA Book Award. Join her for fascinating insights into Christie's 'weapon of choice' through a chemist's eyeview.
Tickets available here
Some news!
The Secret Lives of the Elements
Published 7th October 2021!
You can order a copy here
The perfect book to escape our human-sized existence and take a tour of the atomic world instead. Witty, well-researched and packed full of skilled storytelling, this book is one secret I won't be keeping to myself.

Helen Arney
Vampirology; The Science of Horror's Most Famous Fiend
Out now!
You can get a copy from here or here.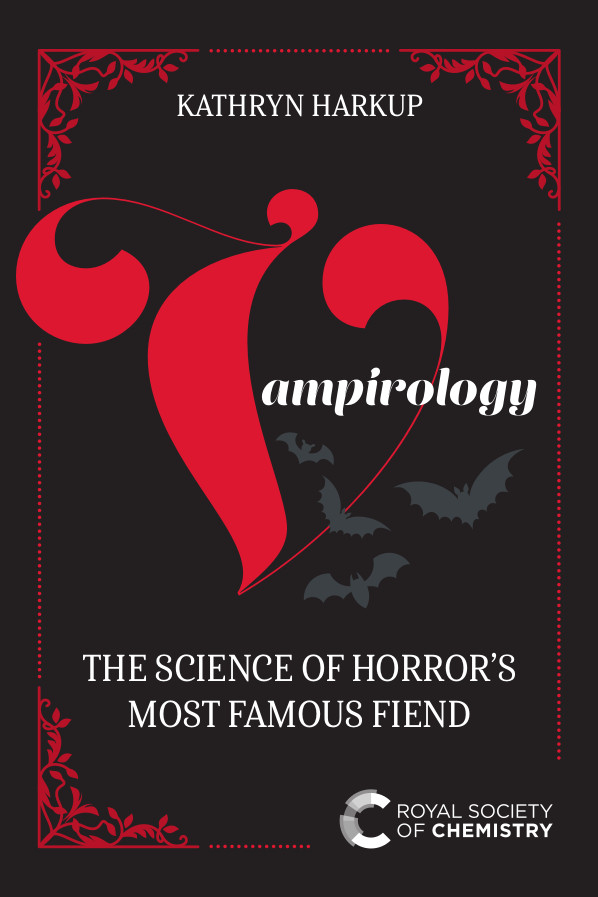 Our fascination with the vampire myth has scarcely diminished since Bram Stoker's publication of the classic Dracula tale in 1897, but how much of that lore is based on fact and can science explain the origins of horror's most famous fiend? Vampirology charts the murky waters of the vampire myth – from stories found in many cultures across the globe to our sympathetic pop-culture renditions today – to investigate how a scientific interpretation may shed light on the fears and the phenomenon of the vampire myth.