Death by Shakespeare: Snakebites, Stabbings and Broken Hearts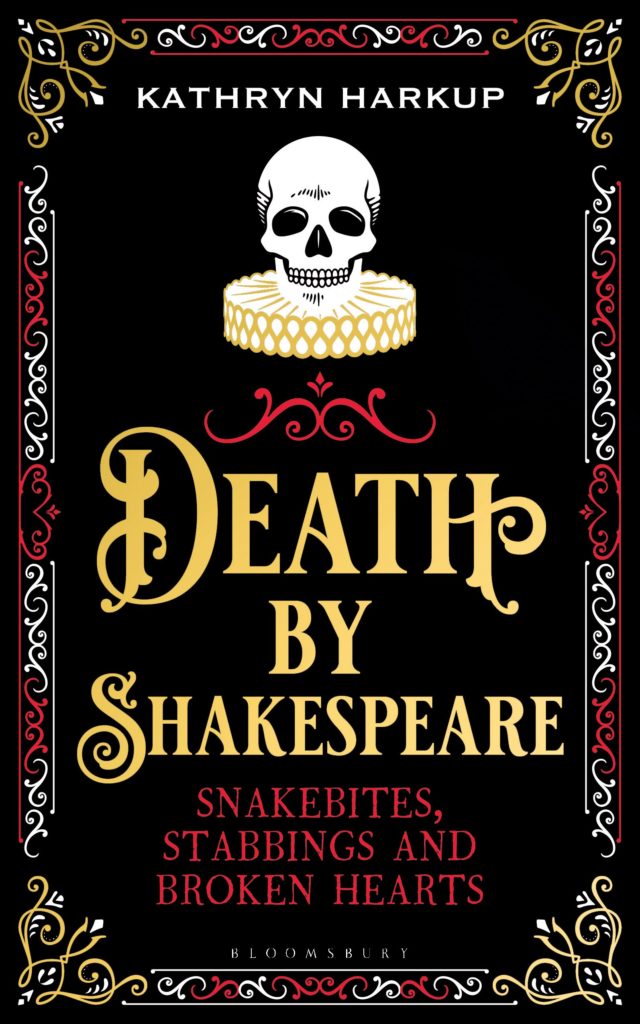 William Shakespeare found dozens of different ways to kill off his characters, and audiences today still enjoy the same reactions – shock, sadness, fear – that they did more than 400 years ago when these plays were first performed. But how realistic are these deaths, and did Shakespeare have the knowledge to back them up?
In the Bard's day death was a part of everyday life. Plague, pestilence and public executions were a common occurrence, and the chances of seeing a dead or dying body on the way home from the theatre were high. It was also a time of important scientific progress. Shakespeare kept pace with anatomical and medical advances, and he included the latest scientific discoveries in his work, from blood circulation to treatments for syphilis. He certainly didn't shy away from portraying the reality of death on stage, from the brutal to the mundane, and the spectacular to the silly.
Elizabethan London provides the backdrop for Death by Shakespeare, as Kathryn Harkup turns her discerning scientific eye to the Bard and the varied and creative ways his characters die. Was death by snakebite as serene as Shakespeare makes out? Could lack of sleep have killed Lady Macbeth? Can you really murder someone by pouring poison in their ear? Kathryn investigates what actual events may have inspired Shakespeare, what the accepted scientific knowledge of the time was, and how Elizabethan audiences would have responded to these death scenes. Death by Shakespeare will tell you all this and more in a rollercoaster of Elizabethan carnage, poison, swordplay and bloodshed, with an occasional death by bear-mauling for good measure.
Reviews
"Shakespeare bumped off over 250 named characters in his plays and poems – and yet, of the tens of thousands of books and articles about his life and works, this is the first full-length study of exactly how they all died. Kathryn Harkup locates 'Death by Shakespeare' within the contexts of science and medecine, health and safety, crime and punishment – then and now – and in the process gives us tour de force descriptions of – among other celebrated exits – Juliet's deep coma, Cleopatra's asp, Ophelia's drowning, Lady Macbeth's insomnia, the serial killings of Richard III and the carnage at Agincourt. Serious scholarship meets horrid histories. It's a good read too, never a morbid one, full of insights into the Tudor way of death and how far we've come. Such a good idea for a book… I'm amazed no-one has thought of this before."
– Professor Sir Christopher Frayling.
Podcasts/Interviews
Folger Shakespeare Library – Death by Shakespeare
BYU Radio – Death by Shakespeare
History Hit – Death by Shakespeare
Behind the Bookshelves – Death by Shakespeare
History Extra -Shakespearean deaths: swordfights, snakebites& poison
Monocle Radio – Death by Shakespeare
Jo Durrant's Beautiful Universe – Death by Shakespeare
KERA Think – How Shakespeare killed off his characters
New Books Network – Death by Shakespeare
Articles
The Page 99 Test – Death by Shakespeare
BBC Science Focus Magazine – Shakespeare's Scientific Accuracy
Literary Hub – How Did Shakespeare Kill (and Heal) His Characters?